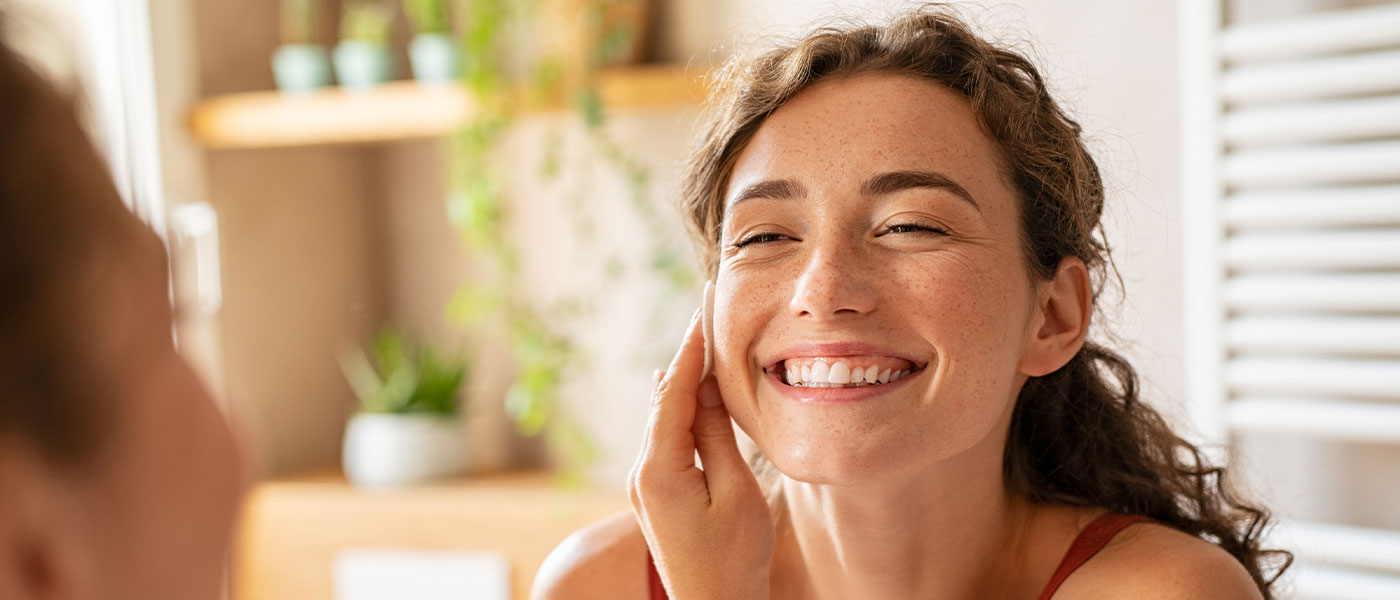 As we all know, collagen is known as the superhero for our skin. Unfortunately, we develop wrinkles, drooping skin, and other classic indications of aging as we age because our bodies generate less of this remarkable protein. Thankfully there are ways to increase collagen synthesis and maintain youthful, beautiful skin, by utilizing specific methods and treatments. In this post, we'll share our top eight suggestions for promoting the production of collagen and discovering the key to a young, radiant complexion.
What Is Collagen And Why Is it Important for the Skin?
Collagen is known as one of the most important proteins that the body naturally makes and is present in the skin and other connective tissues all throughout the body. However, why is it so important for the skin?
The structure, elasticity, and hydration of the skin are all crucially maintained by collagen. Unfortunately, as we get older, our bodies create less collagen, which makes wrinkles, fine lines, and sagging skin emerge. Smoking, pollution, and sun exposure are examples of environmental variables that might hasten collagen deterioration.
Thankfully there are treatment options such as supplemental collagen that may strengthen the flexibility and suppleness of the skin, promote general health, and lessen the visibility of fine lines and wrinkles. They may even assist the development of new skin cells and aid in the repair of damaged skin.
There are several collagen products on the market, including creams, tablets, and powders, but it's crucial to keep in mind that for the greatest effects, they should be used in conjunction with a healthy lifestyle and skincare regimen. Now that we've covered the basics, let's get right into the eight ways to stimulate collagen production.
#1 Utilize Retinoids
Retinoids are a kind of vitamin A that may assist to promote the development of collagen in the skin; This can lead to an overall improved skin health. They do this by boosting the rate at which cells replicate and encouraging the creation of new collagen strands. You can get retinoids from a wide variety of over-the-counter skin care products, or you may consult with a medical expert about getting stronger choices prescribed to you.
#2 Get Sufficient Vitamin C
Vitamin C is a potent antioxidant that may assist to protect the skin from damage and encourage the formation of collagen. That being said, it's important that your skin gets enough of it to thrive. You can receive vitamin C through meals like citrus fruits, strawberries, and broccoli, or you may apply a vitamin C serum to your skin to acquire it that way. Both options are available.

#3 Keep Your Skin Hydrated
It is essential to keep your skin hydrated in order to keep its suppleness and to promote the creation of collagen. In order to maintain the moisture level of your skin throughout the day, it is important to both drink lots of water and use the right moisturizer.
#4 Try-Out Microneedling
Microneedling is a professional treatment that includes producing tiny micro-injuries in the skin using a device that contains small needles. These micro-injuries are very superficial and heal very quickly. This encourages the body's natural healing process, which may lead to greater collagen formation and improved skin texture. As a result, the skin will look and feel better.
#5 Always Use SPF
Applying sunscreen is important since the sun's ultraviolet radiation may cause premature aging by damaging the skin and destroying collagen strands. Always be sure to protect your skin by using sunscreen, especially on days when it's overcast or when you're going to be spending the day inside.
#6 Consider Getting a Vampire Facial
A "Vampire Facial," also known as Platelet-Rich Plasma or PRP therapy, is a kind of professional treatment in which small amounts of the patient's own blood are injected into the skin in a controlled manner. Your blood platelets include growth factors, which may promote the creation of collagen and enhance the general health of your skin.
#7 Eat a Diet That Is Balanced And Nutritious
Consuming nutritious food on a regular basis is essential to preserving the health of your skin. It is imperative that you consume a diet rich in fruits, vegetables, and lean proteins in order to provide your body with the essential ingredients for the production of collagen.
#8 Get Adequate Rest
Your body repairs and replaces damaged cells while you sleep, making sleep one of the most important factors in determining the overall health of your skin. Aim to obtain between seven and eight hours of sleep every night so that your body has the time it needs to make collagen and maintain the young appearance of your skin.

What are the Long-Term Benefits of Collagen Treatments for the Skin?
The use of collagen treatments has long-term advantages for the skin, including an improvement in texture, a reduction in the appearance of wrinkles, an increase in moisture, and an improvement in elasticity.
As we become older, our bodies produce less collagen, which causes our skin to develop wrinkles and become lax and this can happen to both women and men. The collagen-inducing treatments bring back the structure of the skin, encourage the formation of new skin cells, and help the skin to retain moisture, which results in the skin seeming younger and more radiant even as you get older with age.
Learn More About Our Collagen Enhancing Treatments
Are you ready to take your skin to the next level? The collagen-enhancing treatments we provide may assist in stimulating the creation of collagen, which is essential to maintaining a young and healthy appearance in the skin.
Taking care of your skin is an investment in your general health and well-being, and you may choose to do it by natural means, such as maintaining a healthy diet and drinking enough water, or through professional treatments, such as microneedling and Vampire Facials.
Get in touch with the Genesis Lifestyle Medicine specialists in order to get further information on our treatment choices and to get started on your path to glowing skin right now.