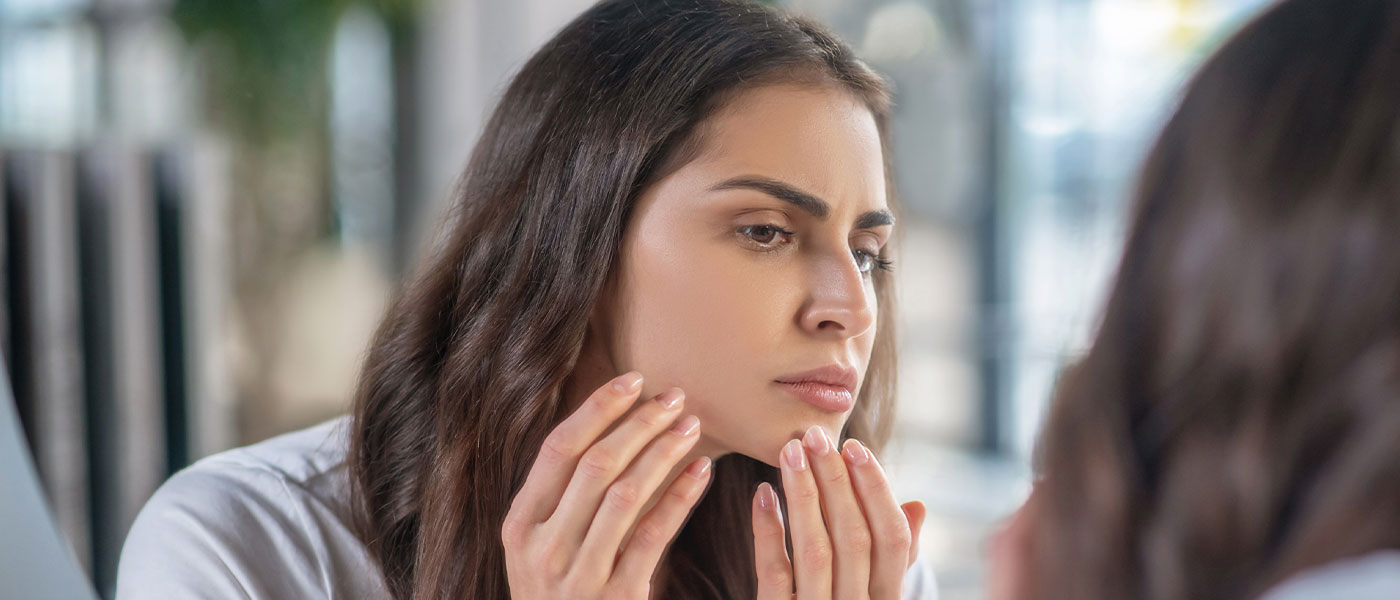 The appearance of sagging jowls is a typical problem that many individuals struggle with as they become older. This condition may be brought on by a number of causes, including age, genetics, and lifestyle choices.
Thankfully there are various treatment options in the cosmetic industry that can help treat sagging jowls. In this blog, we'll discuss some of the most effective treatments for jowls, how they work and how they can benefit you in the long-run.
What are Sagging Jowls?
The loss of skin firmness and elasticity in the bottom area of the face, especially below the jawline, is what is referred to as having sagging jowls. This might result in the appearance of jowls, which are defined as hanging folds of skin or fatty tissue that hang below the jawline.
Sagging jowls are a frequent indication of aging and may be caused by a number of causes, including heredity, UV damage, gravity, and a loss of collagen and elastin in the skin. However, gravity is the most prevalent cause of sagging jowls.
Even while drooping jowls aren't usually dangerous, they may make some people feel self-conscious, which may lead them to seek out cosmetic treatments that might give them a younger looking appearance.
What are the Best Treatments For Sagging Jowls?
Some of the best treatments on the market for sagging jowls include:
Ultherapy
Ultherapy is a non-invasive technique that makes use of ultrasonic technology to tighten sagging skin and encourage the creation of collagen. In the course of the treatment, a hand-held device is used to transmit targeted ultrasonic energy to the deeper layers of the skin. This stimulates the body's natural healing response and encourages the generation of new collagen. The end effect is a more defined jawline that is also more elevated, and the skin's suppleness is increased.
Thread Lifts
A thread lift is a non-surgical technique that employs dissolvable threads to lift and tighten drooping skin. The method is also considered to be minimally invasive. Threads are introduced beneath the skin during the procedure, and they are then gently pushed upwards to elevate the jowls and define the jawline. As time passes, the threads disintegrate and encourage the creation of collagen, which ultimately results in a look that is more lifted and young. The service usually lasts between thirty and sixty minutes and involves very little to almost no downtime.
RF Skin Tightening
Radiofrequency skin tightening, also known as RF skin tightening, is a non-invasive process that employs RF energy to heat the deep layers of the skin, which in turn stimulates the creation of collagen and tightens drooping skin. The therapy may be altered to focus on certain regions of the face, such as the jowls and the jawline, and it can also be used to enhance the texture and tone of the skin. Because radiofrequency skin tightening is often painless and needs no downtime, it is a popular choice for patients who are seeking a treatment that is both efficient and rapid. Morpheus8 is another skin-tightening treatment that uses RF energy.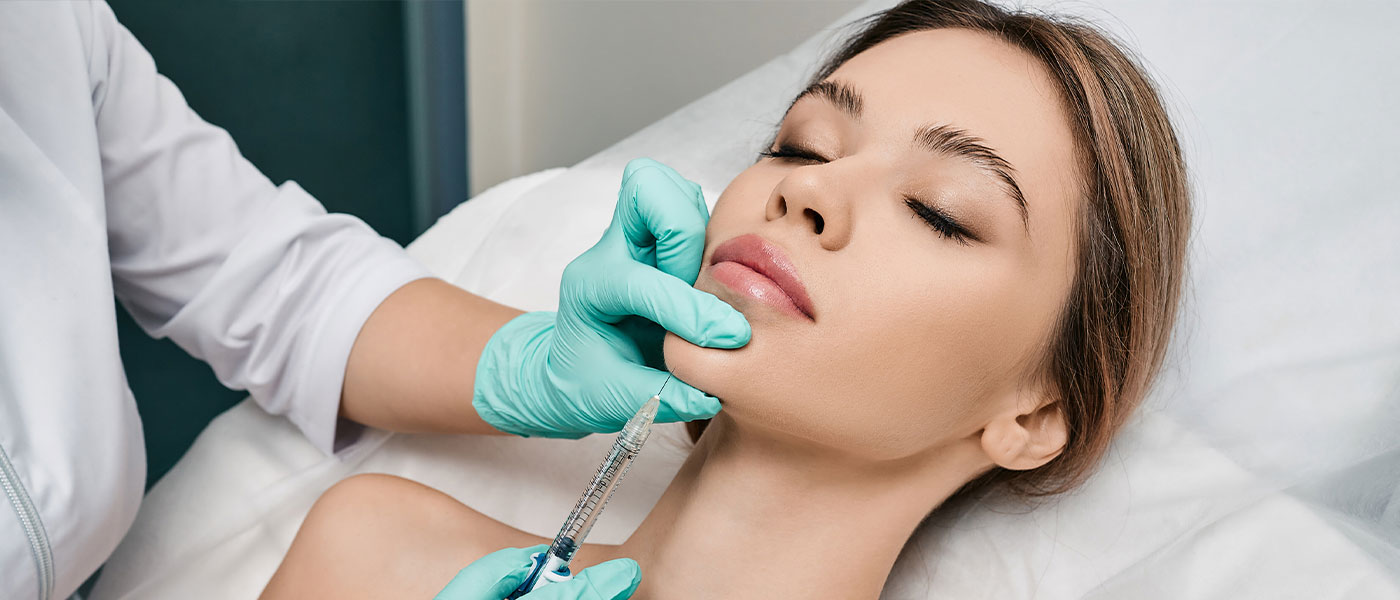 Kybella
Kybella is an injectable treatment that has been authorized by the FDA and is meant to target and destroy fat cells that are located below the chin and along the jawline. This therapy makes use of a man-made version of deoxycholic acid, which is a chemical that occurs naturally in the body and aids in the process of breaking down and absorbing fat cells. The end effect is a jawline that is more sculpted and defined, with less noticeable drooping in the region around the jowls. The treatment usually lasts between twenty and thirty minutes and involves very little to almost no downtime.
Fillers
A more youthful and contoured look may be achieved with the use of injectable fillers to add volume to the cheeks and lift drooping jowls. Fillers made of hyaluronic acid, such as Juvéderm and Restylane, are often utilized for this reason since they provide results that seem natural and need very little to no recovery time. The therapy itself may last anywhere from 30 to 60 minutes, and the effects can last for up to two years.
What are the Best Lifestyle Changes You Can Make For Sagging Jowls?
In addition to these therapies, there are also a number of adjustments to your lifestyle that you may do to assist in the prevention or reduction of drooping jowls. Improving the skin's elasticity and warding off sagging may be accomplished in part by keeping a healthy weight, minimizing the amount of time spent in the sun, and engaging in other practices that are beneficial to skin care. In addition, engaging in regular physical activity, including specific facial exercises, may assist to strengthen the muscles in the face and improve skin tone overall.
How to Choose Which Treatment Is Best For You
There are a number of things to take into account while choosing the finest sagging jowl therapy for your particular requirements. You must first choose which particular problems, such as wrinkles, sagging skin, or discoloration, you wish to treat. Consider your budget and the amount of downtime you can stand next.
Researching and contrasting alternative therapy choices, including their advantages, disadvantages, and anticipated results, is also crucial. In order to do this, you could speak with one of our experts, read customer evaluations and testimonies, and look at before-and-after pictures.
It's also important to think about your skin type and any current skin conditions you may have. For certain skin types or conditions, some treatments could work better than others, while others might not be advised at all. For instance, those with darker skin tones may not be good candidates for laser treatments, while people with sensitive skin might not be good candidates for chemical peels.
In the end, talking to a qualified and educated skincare expert who can evaluate your unique requirements and provide the finest treatment alternatives is the best method to choose a procedure especially when it comes to sagging jowls. They may support you in making choices, providing any information you might need, and assisting you in getting the desired outcomes you want.

Find Out Which Sagging Jowls Treatment Suits Your Needs
If you'd like to learn more about our treatment options for sagging jowls, please give our medical experts at Genesis Lifestyle Medicine a call or fill out a contact form with your information and we would be happy to get you started on your very own personalized consultation!