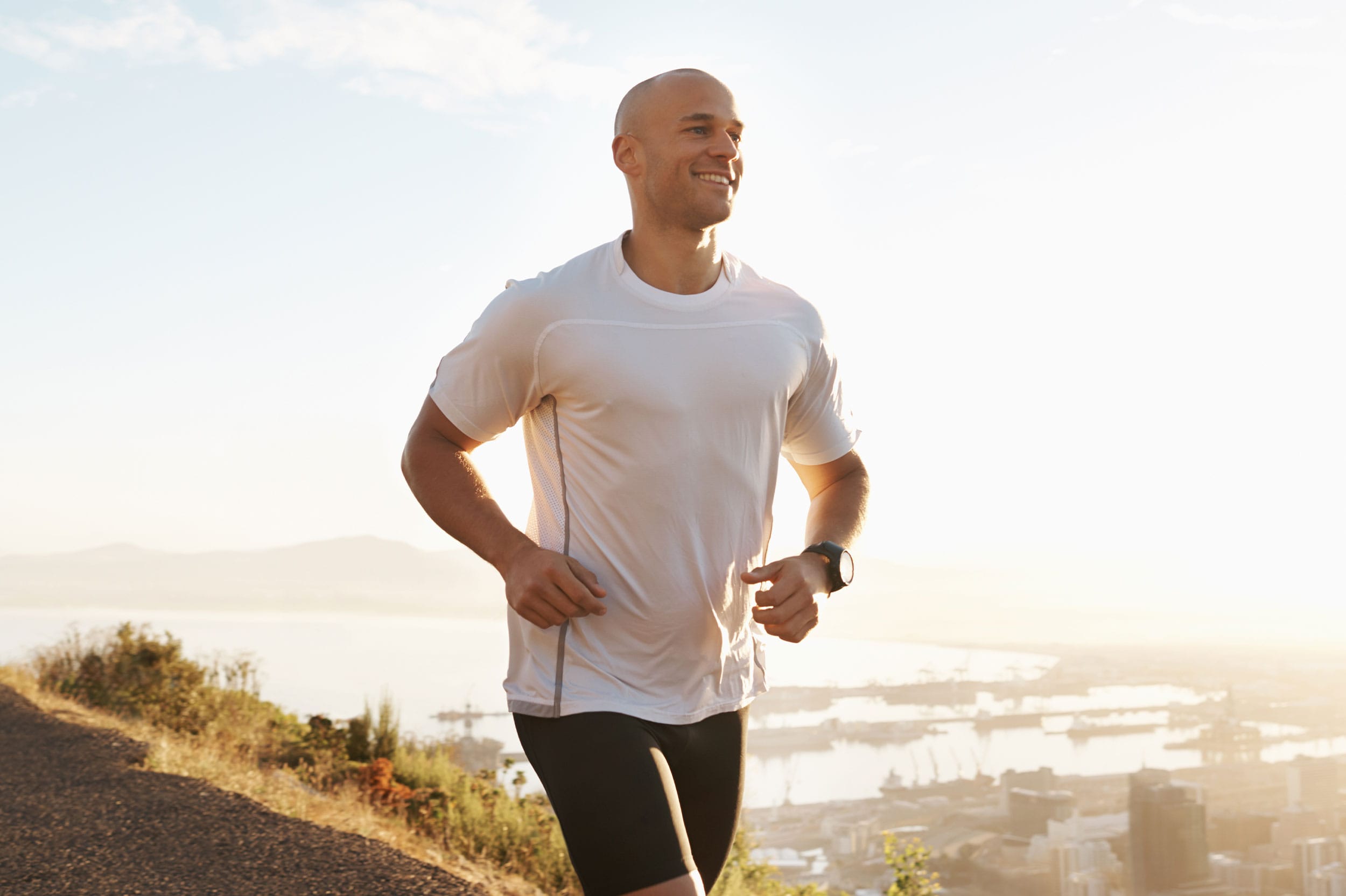 Before you decide to supplement your dietary and fitness routine with creatine, please answer the following questions, which will help determine the best regime for you:
What are your personal fitness goals?
a) I want to lose a few pounds.
b) I want to gain muscle.
c) I want to be able to play Hacky Sack with a tractor tire.
How would you describe your current physical appearance/condition?
a) Overweight with little muscle tone.
b) Thin with some muscle tone.
c) Not veiny enough.
What is your current workout routine?
a) Cardio-focused—running, swimming—with some weight training.
b) Strength-focused, with some cardio.
c) Two hours of Clydesdale presses, then a smoothie.
If you answered "b" or "c" to the above questions, creatine might be an effective weapon in your fitness arsenal. If you answered exclusively "c," you're probably already familiar with creatine, so you can go back to living in Joss Whedon's head.
What is creatine, and what does it do?
Creatine is a combination of amino acids that the human body creates in the liver and kidneys and then disburses to the muscles and brain where it is stored for energy reserves. When you want to contract your muscles, your body breaks off a molecule from a compound called adenosine triphosphate (ATP). However, once this happens, the molecular structure of ATP transforms, and becomes adenosine diphosphate (ADP), which the body can't use as an energy source. It needs another phosphate molecule, and that's where creatine phosphate comes in. ADP turns back into ATP, and you've got your mojo workin' again.
There have been numerous convincing studies suggesting that creatine consumption can improve physical performance, particularly in interval training (short, highly intense bursts of energy with rest periods). The increased creatine in the muscles reduces fatigue and enables the exertion of more energy, leading to longer and more intense physical activity, and ultimately enhanced muscle strength and mass. Side effects may include the ability to spin a Fiat on the tip of your index finger like a basketball and periodically screaming "WELCOME TO THE BIG GUNS SHOW, BABY!" unprovoked.
You can get creatine from foods, mainly meat and fish, with wild game and wild-caught fish being the richest sources. However, supplements deliver creatine far more efficiently than dietary sources and have been used successfully by amateur and professional athletes. Mark McGwire, Barry Bonds, and Sammy Sosa have all used creatine, and if that doesn't satisfactorily explain their remarkable athletic prowess, we'd like to know just what the hell does.
In all seriousness, creatine in itself is neither a steroid nor a growth hormone. It may indirectly have an anabolic component, in that the intense activity that can be achieved with the aid of amplified levels of creatine may trigger growth hormone release. Studies suggesting that creatine can influence hormone production irrespective of exercise have been too small to be conclusive. If you want to increase your testosterone levels, playing the movie "300" on a continuous loop while listening to System of a Down and drinking pure habanero sauce should do the trick.
Who should take creatine?
Creatine can be a boon for athletes who use fast-twitch muscles—muscles that are activated during brief but intense bursts of physical activity. Furthermore, vegetarians may notice a marked improvement in performance with creatine supplementation because they aren't getting noteworthy amounts of creatine in their diets. Their urban wild food foraging productivity will go through the roof.
Because the clinical studies of creatine have demonstrated success with the use of creatine monohydrate, that's the one you should look for. It is best taken in powder form, combined with fruit juice, which elevates insulin levels, allowing for greater absorption into the muscles. If you find pre-bottled fruit juice to be uncomfortably girly, you can always squeeze raw produce into a glass with your bare fists.
Who shouldn't take creatine?
Although creatine is a naturally occurring substance in the body, not everyone necessarily benefits from amplified amounts. It is believed to be less effective for the following:
Athletes who focus entirely on endurance, such as marathon runners.
People with no interest in increasing mass.
Anyone older than 60.
Beastmasters who feast upon the blood of the weak (their creatine levels are fine).
Furthermore, creatine isn't recommended for:
Anyone younger than 18 years old.
Anyone with kidney ailments.
Anyone with a compromised liver.
Anyone with high blood pressure.
Diabetics.
Slenderman (it may interfere with his aesthetic).
No one should take either creatine or any other supplement without first consulting a physician. You might not even know about any underlying health issues that could render creatine use either ineffective or dangerous.
Whether you're a power lifter, a CrossFitter, or someone who just wants to stop being mistaken for a Swiffer Sweeper, creatine is a fantastic tool for anyone serious about building serious muscle.