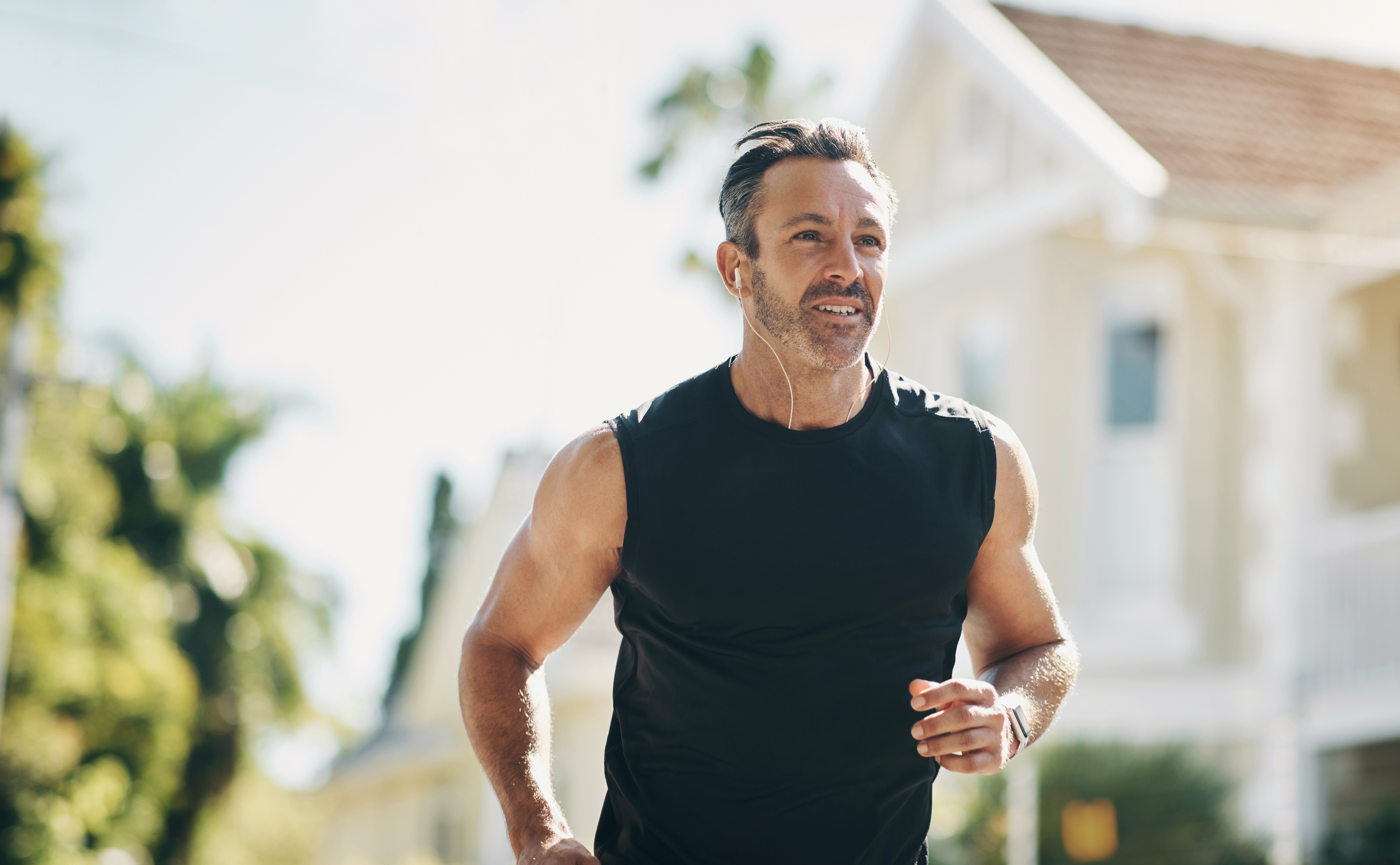 Maintaining muscle mass is crucial for overall health and wellness, particularly as we age. Testosterone, a hormone predominantly found in males but also present in females, plays a significant role in muscle development and maintenance. This article will explore the relationship between low testosterone levels and muscle loss. We will delve into the science behind testosterone's impact on muscle mass and discuss how hormone replacement therapy (HRT) can help address these concerns.
Understanding Testosterone
Testosterone, a hormone synthesized in the testicles in males and the ovaries in females (in smaller quantities), plays a pivotal role in multiple physiological functions. It contributes to the development of secondary sexual characteristics, regulates libido, and most importantly, facilitates the growth and preservation of muscle mass. As a powerful anabolic hormone, testosterone promotes protein synthesis, enhances muscle cell growth, and helps to counteract protein breakdown, thereby playing a crucial role in maintaining optimal muscle health.
The Connection Between Testosterone & Muscles
Muscle growth is a dynamic process that occurs when muscle fibers undergo repair and rebuilding following exercise-induced damage. Testosterone assumes a critical role by orchestrating several essential processes. It promotes protein synthesis, the fundamental process by which amino acids are incorporated into muscle tissue, supporting the creation of new muscle fibers and contributing to overall muscle growth. Testosterone aids in regulating protein breakdown, preventing excessive muscle degradation. It also stimulates the production of insulin-like growth factor-1 (IGF-1), a potent growth hormone that synergistically enhances muscle cell growth, repair, and regeneration. Through these multifaceted mechanisms, testosterone acts as a vital catalyst for muscle development and maintenance, influencing both the quantity and quality of muscle mass.
The Impact of Low Testosterone on Muscle Loss
When testosterone levels drop below normal, the body may experience muscle loss or muscle wasting, also known as sarcopenia. This condition is often observed in older individuals, but it can also affect younger individuals, particularly those with hormonal imbalances or certain medical conditions. Low testosterone levels can result in decreased muscle protein synthesis, increased protein breakdown, and reduced IGF-1 production, all contributing to muscle loss.

Additional Factors Contributing to Muscle Loss
Factors such as aging, inadequate nutrition, a sedentary lifestyle, chronic illnesses, and specific medications can also contribute to muscle loss. Nevertheless, it is worth noting that addressing low testosterone levels can still have a positive impact on mitigating muscle loss, even when these additional factors are present. By restoring testosterone to optimal levels, individuals can potentially counteract the detrimental effects of these other factors and promote muscle preservation and growth.
The Role of Hormone Replacement Therapy (HRT)
Hormone replacement therapy (HRT) has emerged as a viable treatment option for individuals with low testosterone levels. By restoring testosterone levels to the optimal range, HRT can help counteract muscle loss and promote muscle growth and maintenance. This therapy involves the administration of exogenous testosterone, either through injections or pellets, depending on individual needs and preferences. By replenishing testosterone levels, HRT aims to optimize hormonal balance and provide the necessary support for enhancing muscle mass.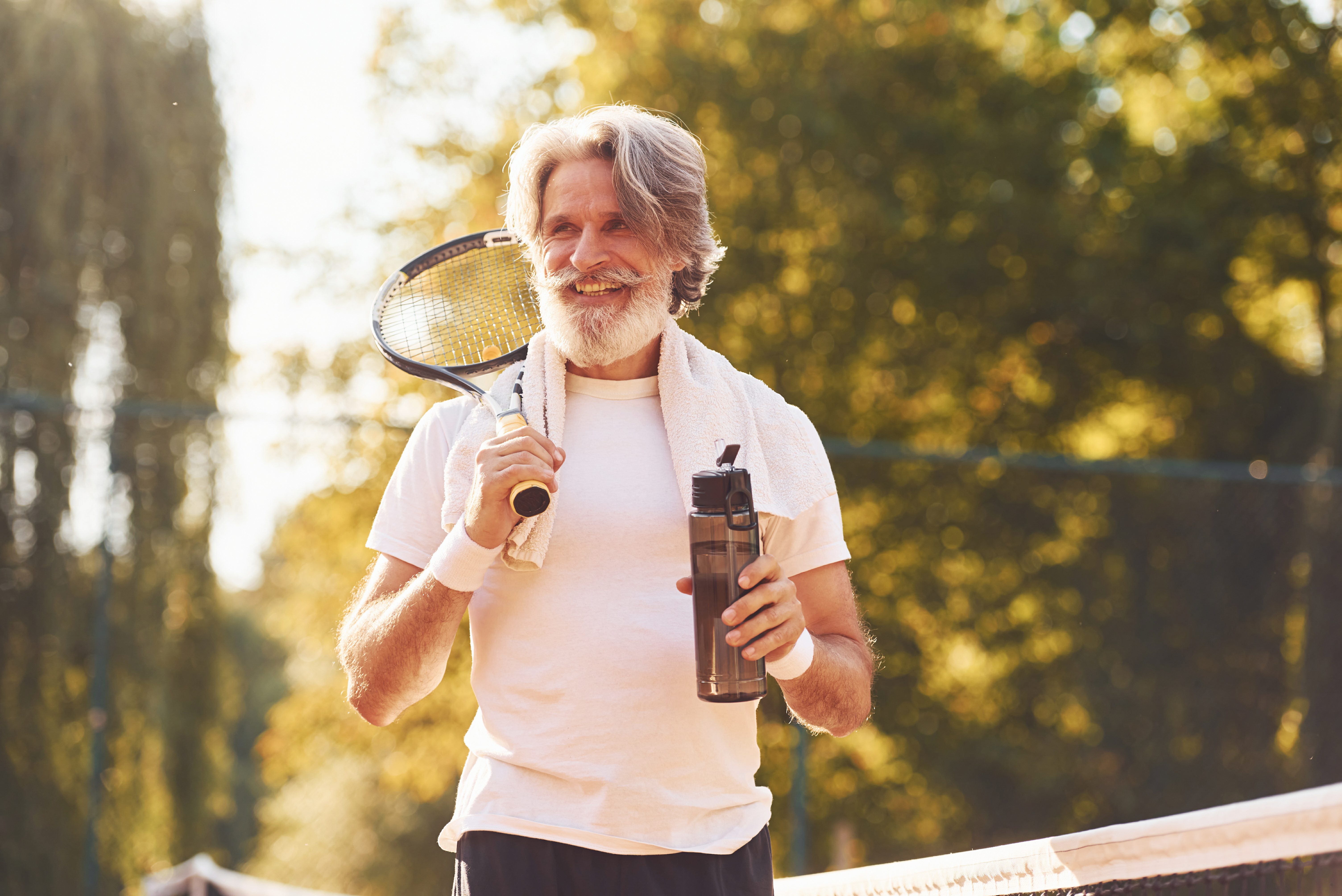 Other Strategies To Build Muscle Mass:
Resistance Training: Engage in regular strength training exercises that target major muscle groups. Progressive overload should be incorporated, gradually increasing the intensity, volume, or resistance to challenge the muscles and promote growth.
Adequate Protein Intake: Consume a diet rich in high-quality protein sources, such as lean meats, poultry, fish, eggs, dairy products, legumes, and tofu. Aim for a protein intake of approximately 0.8-1 gram per pound of body weight to support muscle repair and synthesis.
Balanced Nutrition: Ensure a well-rounded diet that includes a variety of fruits, vegetables, whole grains, and healthy fats. Proper nutrition provides the necessary nutrients and energy to support muscle growth and recovery.
Sufficient Caloric Intake: Consume enough calories to meet the energy demands of muscle growth and physical activity. Consider consulting with a registered dietitian to determine the appropriate caloric intake based on individual needs and goals.
Optimal Sleep: Prioritize adequate sleep to allow for optimal recovery and muscle repair. Aim for 7-9 hours of quality sleep to support hormone regulation and overall muscle health.
Hydration: Stay hydrated to support muscle function and recovery. Drink an adequate amount of water throughout the day, especially before, during, and after exercise.
Low testosterone levels can contribute to muscle loss, impacting overall health and quality of life. However, hormone replacement therapy is a viable option to help you restore optimal testosterone levels and improve overall well-being. Genesis Lifestyle Medicine offers comprehensive hormone therapy with bio-identical hormones, providing a personalized approach to restore hormonal balance and promote muscle health. With the guidance of qualified healthcare professionals, you can take proactive steps to optimize your testosterone levels and combat muscle loss effectively.