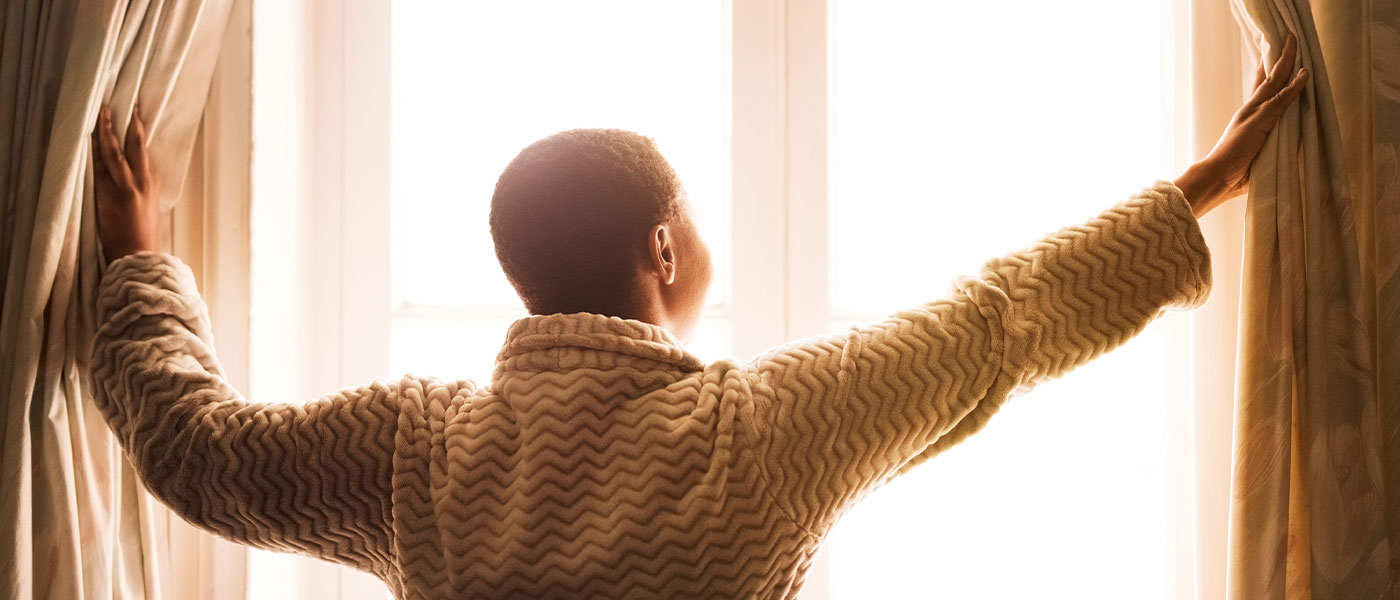 Do you like to stay up late and despise having to get up at a reasonable hour? Do you need to click the snooze button on your alarm clock many times before you can finally bring yourself to get out of bed? If this describes you, you may not be taking advantage of the incredible health advantages that come with getting up earlier. That said, in this article, we are going to discuss how getting up earlier may really be beneficial to your health and overall wellness.
Why Should You Wake Up Early?
Getting up early has been shown to have a variety of positive effects, not just on your physical but also on your mental health. You will have more time to get things done if you wake up early, which will result in a greater feeling of achievement as well as enhanced productivity throughout the day.
In addition, the calm atmosphere of the early morning hours is ideal for concentrating on your objectives and making your plans for the rest of the day. In addition, research has shown that getting up early might have favorable impacts on mental health, such as lessening the feelings of anxiety and despair.
Keeping a regular sleep routine by getting up at the same time every morning will enhance the quality and length of your sleep, which in turn can contribute to increased levels of energy and alertness over the course of the day. In the grand scheme of things, getting up early may be an excellent approach to get your day off to a good start and position yourself favorably for achievement.

How Can Waking Up Early Actually Improve Your Health?
While we now know why we should wake up early, how does this change of habit actually improve your health? The following are some of the ways that it can improve your health for the better:
Higher Levels of Restful Sleep
A higher quality of sleep is one of the most important advantages that may be gained by getting up early. If you go to bed early and get up early, you will naturally feel more fatigued during the day, which will allow you to fall asleep more quickly and remain asleep for longer. This is because the normal cycle of sleep and wakefulness in your body, commonly referred to as your circadian rhythm, is timed to coincide with the rising and setting of the sun. If you get up early in the morning, you can help to regulate your circadian rhythm, which in turn may enhance the quality of sleep you get at night.
More Time For Working Out
When you get up early, you have more time to devote to physical activity. You may jumpstart your metabolism and increase the number of calories you burn throughout the day by engaging in physical activity first thing in the morning. Exercising first thing in the morning will help you feel more energetic and focused, which will make it easier for you to face the chores of the day. In addition, doing your exercise earlier in the day allows you to devote more time in the evening to other pursuits.
Improved Mood
According to a number of studies, getting an early start on the day might help enhance your mood. Individuals who get up early have the tendency to have a more positive outlook on life and to be more productive during the day, both of which may contribute to improved mental health. In addition, the morning is often a calm and serene time of day, which might contribute to your sense of being more relaxed and focused.
Improved Nutritional Intake
When you get up earlier than usual, you give yourself more time to prepare nutritious meals and snacks throughout the day. This makes it less likely that you will grab some fast food or processed snacks while you're on the run, which may lead to healthy eating habits. Consuming a breakfast that is rich in nutrients will not only assist in managing your blood sugar levels but can also lower the intensity of cravings and enhance your overall health.

Increased Levels of Productivity
Getting up early might also help you be more productive throughout the day. Research has shown that individuals who get up early have brains that are more awake and fresh in the morning, which allows them to be more focused and productive during those hours. You will have a sense of accomplishment and be driven to keep going throughout the day if you do the chores that are most essential to you first thing in the morning.
Decreased Levels of Stress
Last but not least, getting up early is a great stress reliever. If you get up early in the morning, you allow yourself more time to get ready for the day and get ready for whatever is ahead. The sensation of having to hurry and scurry about in order to get everything done may be a substantial cause of stress; this can help decrease that sense. In addition, if you begin each day in a calm and focused state of mind, you'll be in a better position to deal with any difficulties that may arise throughout the course of the day.
Learn More About Healthy Habit Changes with Our Genesis Lifestyle Medicine
In conclusion, getting up early may have some incredible positive effects on one's health. The advantages of getting up earlier cannot be refuted; in addition to a higher quality of sleep and more time for physical activity, these advantages also include an improved mood, healthier eating habits, increased productivity, and less stress. If you are a person who likes to stay up late and hates getting up early, you may want to think about moving the time on your alarm clock forward slightly and giving it a try. It is possible that you may be shocked by how much better you feel as the day progresses. That said, if you'd like more healthy tips, please contact our experts and we would be happy to help!