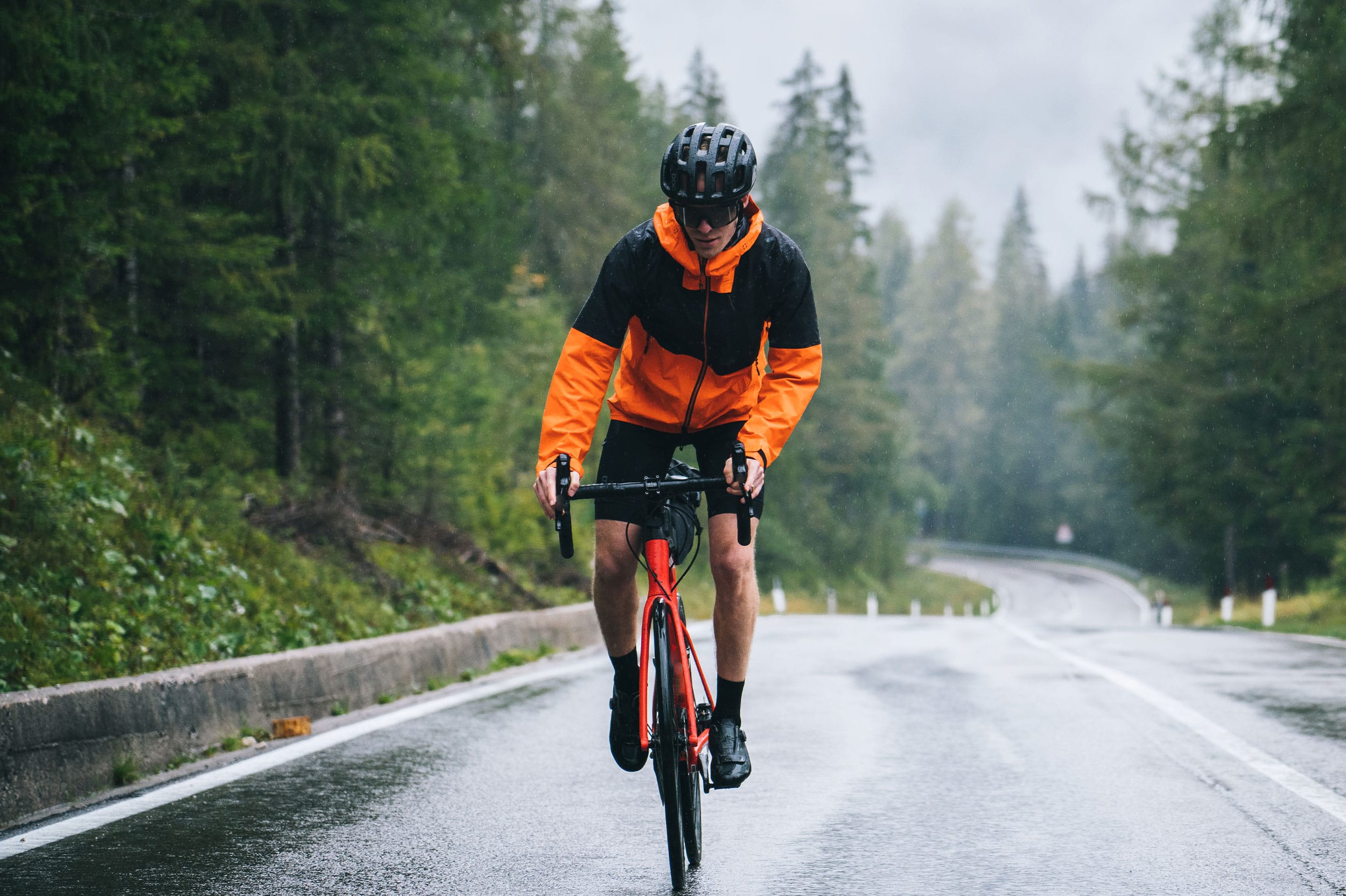 We take fitness seriously around here. We're always on the lookout for new routines or exercise options to push ourselves to the limit. We have to admit, though, that there comes a point where the thought of lifting one more barbell or jogging one more lap around the track makes us sick to our stomach. Variety might be the spice of life, but it's really more of a primary ingredient when it comes to exercise. You have to mix it up.
The Road Warrior
Enter cycling. Strapping on a helmet and hitting the road can be the perfect way to shed some pounds, increase your fitness, and cut the carbon footprint. What do you have to lose?
And for those of you who have watched the pros nearly kill themselves during the Tour de France and think cycling for exercise is too intense for you, don't worry. You don't need to be a jersey-sporting expert with three water bottles, a $3,000 road racer, and pockets stuffed with protein bars to reap the benefits of cycling. All it takes is some motivation and a desire to broaden your horizons.
Oh, and you'll probably need a bike, too.
Why Cycling Brings the Heat
What makes cycling such a great exercise option?
No Impact: Yes, you read that right. Cycling isn't high impact like jogging or even low impact like yoga. Cycling is NO impact. When we cycle, our bodies are supported by our bikes instead of our legs. This means no weight on your joints, knees, or ankles. This makes cycling the perfect answer for us aging folk who have trouble jogging in between finding time to shake our canes at youngsters on our lawns and purchasing bifocals.
Cardio, Cardio, Cardio: Why three? Because cycling kicks three times as much butt as other cardio options. OK, OK, maybe we're getting carried away. Still, cycling is a tremendous option for cardiovascular conditioning. Two crazy kids known as the Surgeon General and the American Heart Association recommend that adults get 150 minutes of moderate-to-vigorous physical activity per week. This sounds like a lot to us couch potatoes, but you might be surprised at how fast you reach this goal when you hop on some wheels.
Team or Solo: Do you love exercising with other people? Cycling is for you. Are you a misanthrope who draws the shades on New Year's Eve and refuses to answer your door during Halloween or when Girl Scouts come knocking? Good news—cycling is for you, too. Cycling is that annoying guy at the party who's friends with everyone.
Do It Anywhere: Do you live in an area with inclement weather or with otherwise unfavorable riding conditions? Tough luck, soldier. Get on that bike! No, but seriously. If it's too cold or rainy, don't be afraid to give the stationary bikes at your local gym a try. Most gyms even offer spinning and cycling classes for those of us who can't make it on the road.
On top of everything else, cycling routines may be easier to maintain.
We've all heard the platitude, "You never forget how to ride a bike," right? Turns out, this well-known mantra hints at a scientific reason why cycling routines are easier to stick to. Research on exercise adherence has shown that our perceived ability to do something has a big impact on whether or not we'll end up doing it. This simply means that we're more likely to adhere to exercises that we know we can do well. And while the majority of us learned to cycle around the time we learned to tie our shoelaces, it's hard to argue that most of us don't have the basics down pat.
Be a Healthy Hero
"Now wait just a minute," you probably said after reading that last section. "All these benefits sound pretty great, but I'm not convinced."
Shrewd. We can tell you're not one to be easily swayed. To sweeten the deal, let's review a few additional benefits of cycling that other exercises can't provide:
Transportation: So what if your bike has two fewer wheels than your car? It still goes fast. In many countries, cycling is the primary form of transportation.
Reduced Carbon Footprint: Fewer cars on the road means less exhaust in the air. Look at you—getting your exercise and saving the planet at the same time! No wonder we love cycling so much.
Less Traffic Congestion: More bicycles on the street means less traffic. (Read: less horn honking, collisions, and middle-finger waving.) Sure, your car-driving neighbors will thank you, but the real benefit is on your end: You get to avoid gridlocked traffic jams and the nightmare of finding parking in a packed lot.
Have Fun with It
With all of these great benefits in mind, let's take one last lesson from your 5-year-old neighbor who lives down the block—don't forget to have fun when you hop on your bike.
Yes, friends, despite the rigors and freakish conditioning that the cycling pros subject themselves to, it's hard to argue that biking is just plain fun. Your grandma knew it, the preschooler down the street knows it, and you'd better remember it, too.
The value of choosing an exercise you enjoy can't be overstated for exercise adherence. After all, when the going gets tough, the not-so-tough tend to swap their exercise routines for a bag of Doritos. It's tough to maintain the burn over time if you hate the thought of your upcoming workout.
Give cycling a try if you're in the mood for a workout that's effective, practical, and a heck of a lot more fun than picking up weights over and over.