Unwanted body hair can be a source of frustration and inconvenience for many individuals. Thankfully, there are several hair removal options available in the market today, each with its own set of advantages and disadvantages. Two popular methods often discussed are sugaring and laser hair removal. We compare these techniques and explore their pros and cons to help you make an informed decision.
Sugaring: A Natural Approach to Hair Removal
Sugaring, an ancient hair removal technique, utilizes a paste consisting of simple, natural ingredients such as sugar, lemon juice, and water. The paste, applied to the skin in the opposite direction of hair growth, seeps into the follicles, effectively coating the hairs. Upon removal with a quick flick, the paste extracts the hair from the root, similar to waxing. The natural properties of the sugaring paste make it gentle on the skin.
Pros:
Natural Ingredients

: Sugaring uses natural ingredients, making it a suitable option for individuals with sensitive skin or allergies to chemical-based products.

Less Painful: Sugaring is generally considered less painful than waxing, as the paste adheres only to the hair, minimizing the pull on the skin.
Hair Growth Reduction

: With regular sugaring sessions, the hair follicles can weaken over time, leading to slower and finer regrowth.
Cons:
Requires Hair Growth: Sugaring requires a certain length of hair for effective removal. This means you may have to endure some regrowth between sessions.
Temporary Results: Sugaring provides temporary results, typically lasting 2-4 weeks. Regular maintenance sessions are necessary to maintain hair-free skin.
Skill-Dependent: The effectiveness of sugaring depends on the skill of the practitioner. Using an improper technique may lead to ineffective results or skin irritation, and finding a skilled professional for sugaring can be challenging.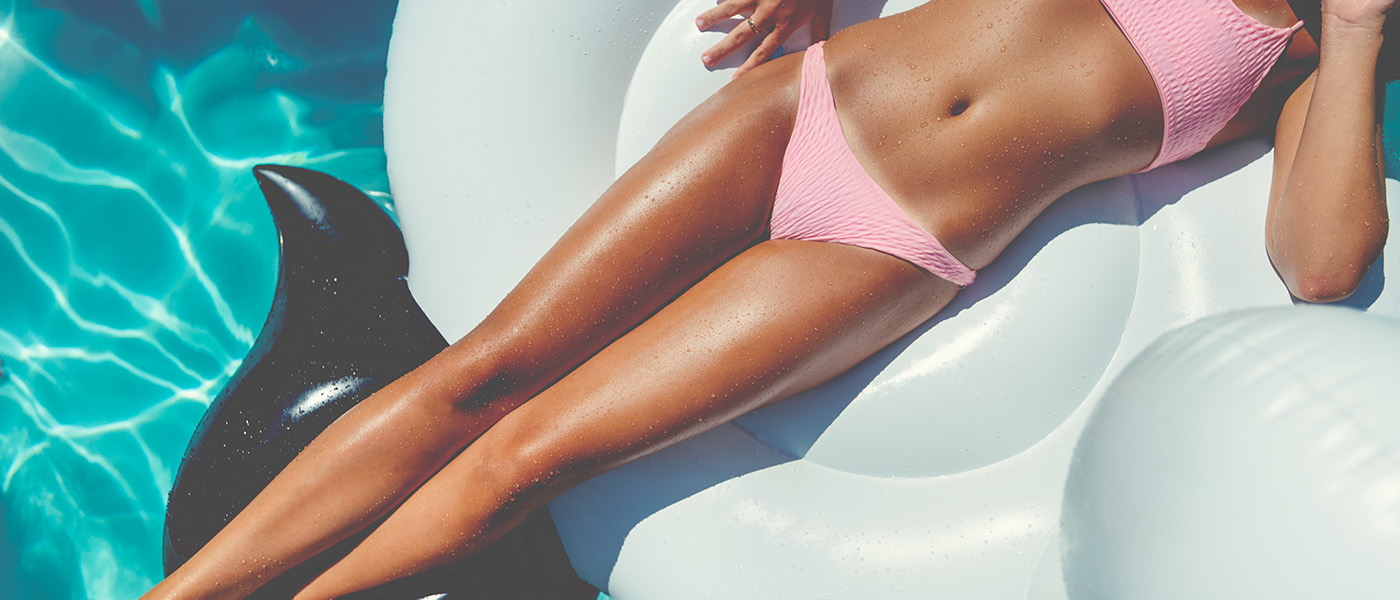 Laser Hair Removal: Long-lasting Reduction
Laser hair removal works by targeting the melanin pigment in the hair follicles. The laser emits a concentrated beam of light absorbed by the melanin, converting it into heat energy. This heat energy is transferred to the surrounding hair follicle, damaging its ability to produce new hair. Over a series of treatments, the heat generated by the laser inhibits hair regrowth, resulting in long-term reduction or even permanent hair removal in the treated areas.
Pros:
Long-lasting Results: Laser hair removal offers long-term hair reduction, with many individuals experiencing significant hair reduction after several sessions. Some may even achieve permanent hair removal in treated areas.
Precision and Speed: Laser technology allows precise targeting, making it suitable for large areas like the legs or back. It also offers fast treatment sessions, as the laser can treat multiple hair follicles simultaneously, so you can achieve completely smooth skin in an hour.
Suitable for Various Skin Types: Laser hair removal can effectively work on a wide range of skin tones and hair colors, including dark skin colors.
Convenience: Once the initial sessions are completed, maintenance treatments are typically required only once or twice a year, providing long-term convenience.
Cons:
Cost: Laser hair removal can be more expensive than sugaring, and the cost may vary depending on the size of the treated area. However, since laser hair removal provides nearly permanent results, the long-term cost may balance out.
Potential Discomfort: While laser hair removal is generally well-tolerated, some individuals may experience discomfort or mild pain during the treatment. However, numbing creams and cooling techniques are often used to minimize discomfort.
Skin Sensitivity: Some individuals may experience temporary skin redness, irritation, or discoloration after laser hair removal. It is important to follow post-treatment care instructions provided by the practitioner to minimize potential side effects. However, laser hair removal is generally considered more comfortable than waxing or sugaring.

Selecting the Right Hair Removal Method
When choosing sugaring and laser hair removal, it's crucial to consider your unique needs and preferences. For a natural option with temporary results, sugaring may be the way to go. However, laser hair removal is generally more effective in the long run if you desire long-lasting hair reduction or even permanent hair removal.

To make an informed decision and explore the best treatment for your situation, we encourage you to contact us at Genesis Lifestyle Medicine. Our team of qualified professionals will consider your needs, answer your questions, and help you identify the right hair removal method. Schedule an appointment at your nearest GLM clinic.