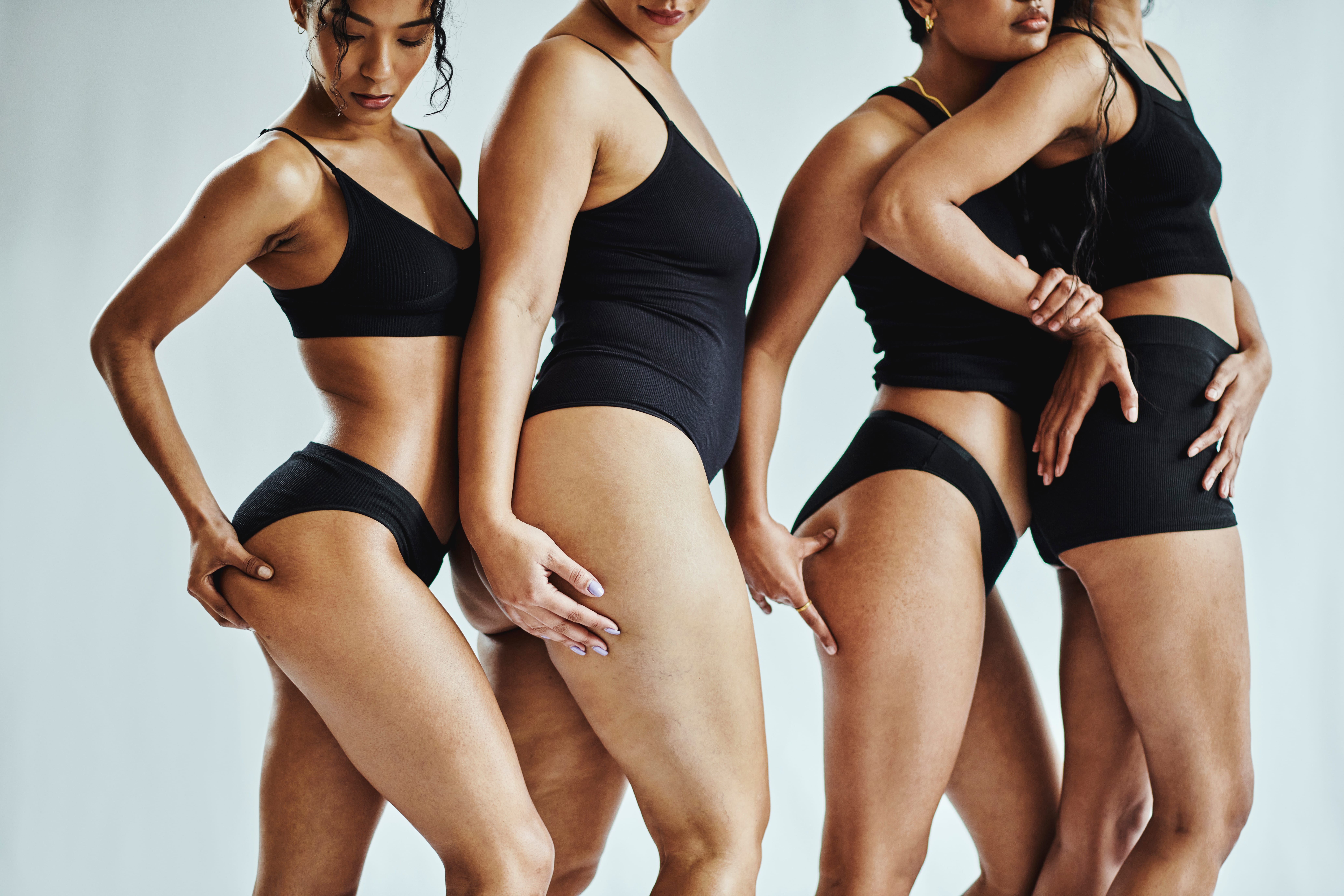 Cellulite, characterized by dimpled skin on the thighs, hips, buttocks, and abdomen, is a common concern for many people. While it is harmless, it can impact one's self-confidence. However, there are various strategies to reduce the appearance of cellulite. This article explores eight effective tips to aid in minimizing cellulite and achieving smoother-looking skin.
Maintain a Healthy Diet
Maintaining a healthy diet is one of the fundamental factors in reducing cellulite. It is crucial to opt for foods that are rich in antioxidants, such as a variety of fruits and vegetables. These antioxidant-rich foods help promote collagen production and strengthen the connective tissue, which can contribute to reducing cellulite. Incorporating lean proteins, whole grains, and healthy fats into your diet supports overall skin health and can help minimize the appearance of cellulite.
Stay Hydrated
Adequate hydration is vital in maintaining overall skin health and reducing cellulite. Water is essential for flushing out toxins from the body, which can contribute to the appearance of cellulite. By drinking enough water, you can improve your skin's elasticity, making it smoother and more supple. Consume at least eight glasses of water daily to ensure your skin stays well-hydrated, supporting a healthy complexion and minimizing the visibility of cellulite.
Engage in Regular Exercise
Regular physical activity is essential for reducing cellulite. It is recommended to incorporate a well-rounded exercise routine that combines cardiovascular exercises, such as running, cycling, or swimming, with targeted strength-training exercises. By engaging in cardiovascular activities, you can burn excess fat and calories, contributing to overall weight loss. Additionally, strength-training exercises increase muscle tone and improve the skin's firmness, leading to a minimized appearance of cellulite. Be consistent with your routine for optimal results.

Try Dry Brushing
Dry brushing is a beneficial technique that uses a dry brush to gently massage the skin in circular motions. By dry brushing, you stimulate blood circulation, which promotes the delivery of nutrients to the skin and aids in removing toxins. Additionally, dry brushing removes dead skin cells, leading to smoother and softer skin. Furthermore, this technique encourages lymphatic drainage, which can reduce fluid retention and improve the appearance of cellulite.
Consider Cellulite-Targeting Creams
Various topical creams and lotions target cellulite at the source. These products contain various active ingredients, including caffeine, retinol, and antioxidants, which work synergistically to improve cellulite. Retinol, a derivative of vitamin A, is particularly effective in promoting collagen production, enhancing skin elasticity, and reducing the dimpled appearance of cellulite. By stimulating cell turnover, retinol can smoothen the skin's texture and improve overall skin tone.
Opt for Massage Therapy
Regular massage therapy is a highly effective approach for reducing cellulite. Whether you opt for professional massages or utilize at-home techniques like self-massage with a foam roller, the benefits are numerous. Massage breaks up fat deposits contributing to cellulite, promoting a smoother appearance. It also stimulates blood flow to the affected areas, increasing oxygen and nutrient delivery to the skin. Additionally, massage improves lymphatic drainage, aiding in removing toxins and excess fluid, thus reducing cellulite.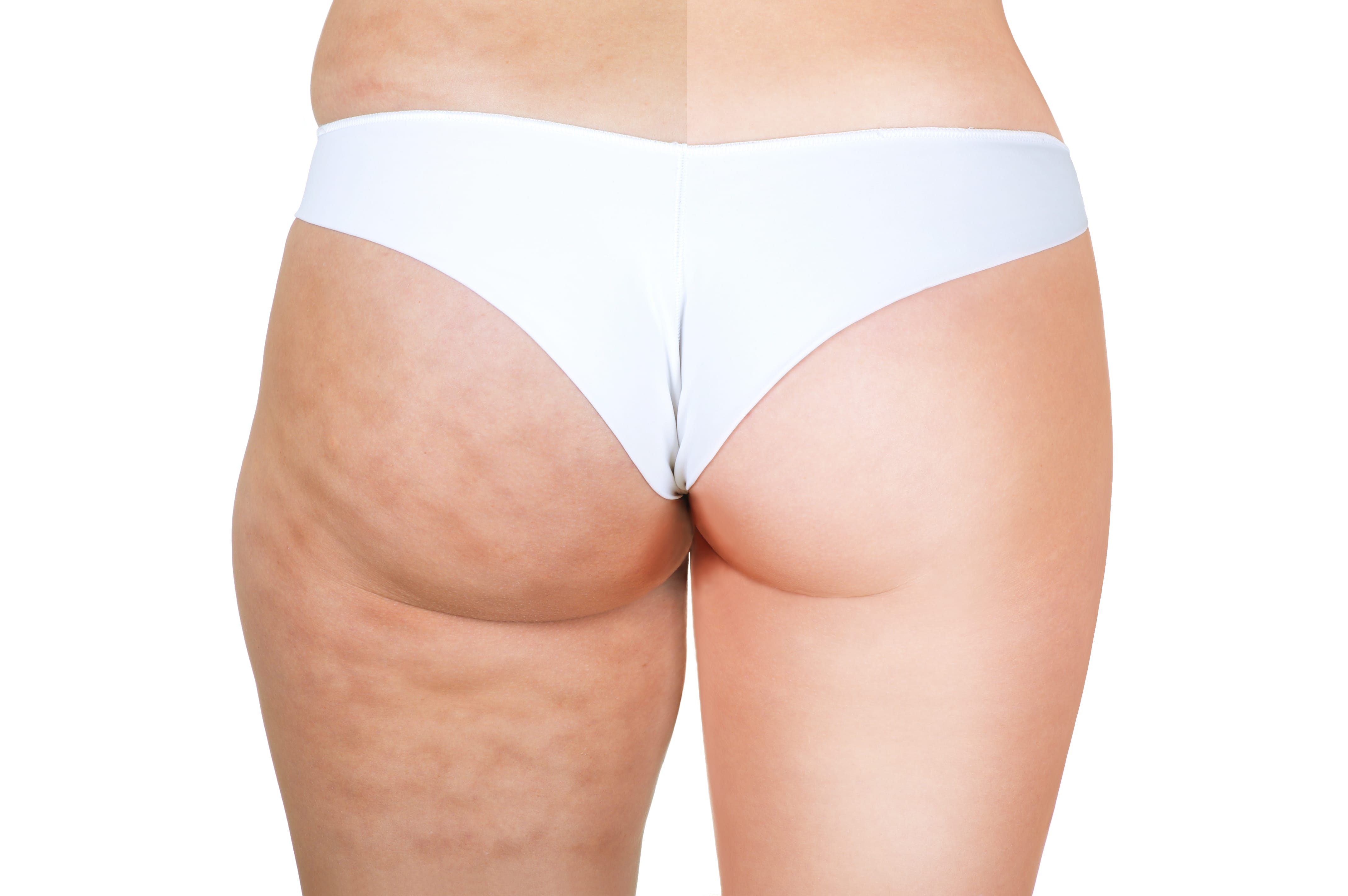 Maintain a Healthy Weight
Maintaining a healthy weight is crucial in reducing the appearance of cellulite. Excess body fat can contribute to cellulite formation, so it's important to maintain a balanced and healthy lifestyle. Incorporate a combination of regular exercise, a nutritious diet, and portion control to achieve and maintain a healthy weight, thereby minimizing the appearance of cellulite.
Consider Non-Invasive Treatments
In addition to lifestyle changes, non-invasive treatments can effectively reduce cellulite. Laser therapy, radiofrequency, and acoustic wave therapy can help stimulate collagen production, increase blood flow, and break down fat cells. Consult with a healthcare professional to determine the most suitable treatment for your needs.

While completely eliminating cellulite may not be possible, following these top eight tips can help minimize its appearance and promote smoother-looking skin. Embracing a healthy lifestyle through proper nutrition, exercise, hydration, and targeted skincare can significantly reduce cellulite and boost your self-confidence. Remember to consult with professionals when considering additional treatments to find the best solution for your needs. With these strategies, you can take proactive steps toward achieving the smooth skin you desire.