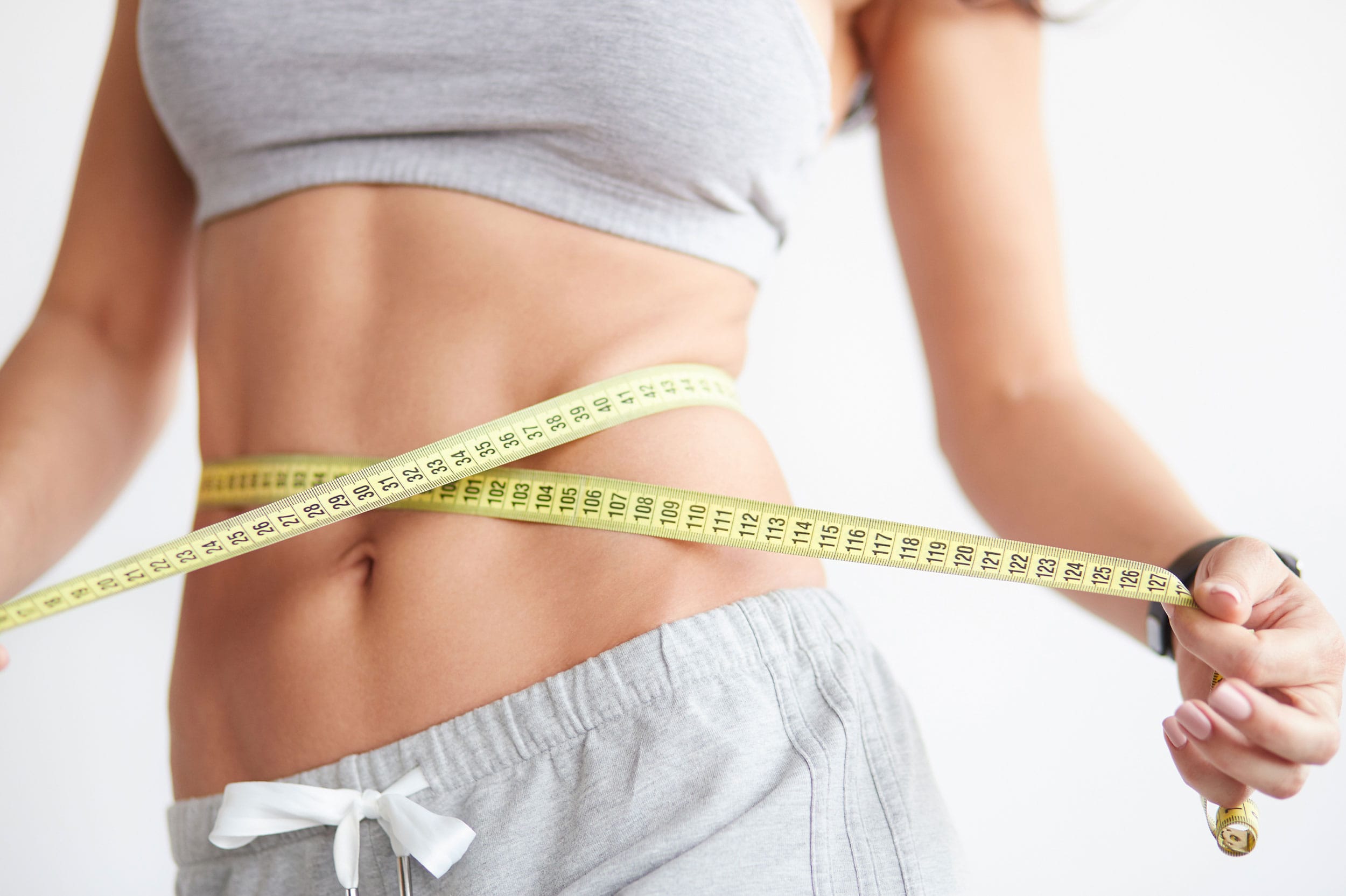 Fat is the best. It supports our metabolism, provides us energy, and is a critical part of staying healthy.
Fat is also the worst. It easily accumulates on our bodies, makes it harder for us to move around, and stubbornly refuses to leave, even when we hammer it with diet and exercise.
Almost all of us want to be in better shape than we are now, but traditional weight loss tactics can't always do the trick. Our bodies prefer to hang on to fat during lean times, which makes sense from a biological, survival perspective. But from a beach season standpoint, this can be a problem.
You see, we're not cavemen anymore. We don't need to hunt wooly mammoths for food, and "going clubbing" doesn't mean bashing your neighbor's head in. We lucky ones who live in times of plenty don't really need the survival-borne bodily process of hanging on to every possible ounce of body fat.
Unfortunately, however, evolution is slow to change. We clubbed our neighbor over the head just the other day, and our bodies haven't yet gotten the memo that fat isn't in season any more.
We're Made to Be Fat
Even when we get enough exercise (the Surgeon General recommends engaging in at least 150 minutes of moderate to vigorous activity each week), it's not possible to remove every ounce of fat from our bodies. Our genetics dictate where we store these extra pounds—for us men, this is usually around the stomach, love handles, and upper torso. You know, all the areas that we like to show off to the ladies during beach season.
When this stubborn fat is present, simply dieting and exercising more and more may not be enough to get us into the shape we want. (That's what we've always told ourselves, and now it's finally true.)
Our bodies evolved to keep us alive, by any means necessary. This means hanging on to as much fat as possible when our body weight drops too low. This is the tragic irony of traditional weight loss—the better we get at it, the harder it becomes to see results.
Fortunately, modern medical science comes to the rescue with a wide range of fat loss therapies to support any appearance that tickles our fancy.
Fat Removal Strategies
There are plenty of fat loss therapies out there, ranging from "drink nothing but juice for three weeks," to "strap on this magic belt and watch fat melt away." Obviously, some therapies are better than others.
But we're not interested in limiting ourselves to strictly nutritional therapies. As we discussed above, nutrition can only go so far once a healthy weight is reached. We men who have truly next-level appearance goals need to call in some backup.
The Cosmetic Advantage
Cosmetic surgery can be your golden ticket to that Adonis physique.
While not a nutrition-based fat removal system, there's no questioning the results of cosmetic contouring. "
Now wait a minute," you probably said. "Plastic surgery for men? When did this become a thing?"
You're right in that cosmetic procedures were once primarily the territory of women, but men's procedures are rising in popularity. According to 2015 research by the American Society for Aesthetic Plastic Surgery, men's procedures accounted for nearly 10 percent of all total cosmetic enhancements. And what was the No. 1 most popular procedure for both men and women alike?
That's right—liposuction. Fat removal. The old suck and tuck.
The "why" is obvious: we want sleek, sexy bodies, and we don't want to wait. What we're more interested in is the how. "Liposuction" is an all-encompassing term that includes several different varieties, each of which produces different results. Yes, friends, much like you got to choose the pizza toppings that contributed to your weight gain, you also get to choose among liposuction therapies for your fat loss.
Liposuction Review
With so many varieties of liposuction, confusion is par for the course. Here's our breakdown of the most popular types and what you can expect from each.
Traditional Tumescent Liposuction – Traditional liposuction involves direct fat removal with cannula suction. This may also involve tumescent solution injections that loosen up fatty tissue, making it easier to remove. When someone says "liposuction," this is to what most people are referring.
Pros: Results. No other fat loss removal offers as extensive results as traditional liposuction.
Cons: Traditional lipo is invasive, requires general anesthesia, and will likely leave a scar from where the cannula was inserted. Traditional lipo may provide the most extensive results, but they come at a cost.
CoolSculpting - A relatively new contender in the fat removal game, CoolSculpting involves applying cold stimulation to fatty tissue, literally freezing it away.
Pros: CoolSculpting is fast, easy, and one of the most comfortable forms of non-surgical liposuction available. The cold applicator is applied to the skin without the need for anesthesia or incisions. This means less cost, less risk of complication, and less post-procedure downtime. Clinical research has demonstrated that a single procedure can reduce fat at the treatment site by 25 percent.
Cons: Some patients experience discomfort and swelling for several weeks at the treatment site, though patient satisfaction is generally high.
Ultrasonic Lipo - Ultrasonic liposuction uses controlled ultrasonic sound waves to pulverize fatty tissue.
Pros: Ultrasonic waves can be applied to large areas and can break up the troublesome cellulite deposits that many other liposuction styles can't beat.
Cons: Ultrasonic waves can't be applied to the face or head, and research has indicated that skin burns can be a common side effect. In addition, the incision needed for ultrasonic lipo can be larger than incisions needed for other lipo varieties.
Water-Assisted Lipo – Unlike regular liposuction, water-assisted lipo uses a high-powered—yet finely-controllable—water jet to sculpt away those troublesome fat stores.
Pros: Advanced contouring—the controllable water jet allows surgeons to carve away fatty tissue with high precision. This creates more defined lines and rugged contours that many men expect from their treatment.
Cons: Water-assisted lipo treatments can't be done to large areas of the body at on time, and there will likely be scarring near the incision site.
Laser Lipo – Laser-assisted liposuction involves stimulation of fat cells with, well, a laser. This futuristic-sounding fat loss method breaks up fat cells in the body, making them easy to remove with a cannula, though the fat cells can also be broken down by the body's natural processes.
Pros: Laser lipo is precise, meaning that treatments will cause little damage to surrounding tissues. The laser also stimulates the collagen in the skin cells, promoting skin elasticity as well as tightening around the treatment area.
Cons: Only small areas can be treated at a time, and recovery times can be as extensive as with traditional liposuction.
Which Is Right for Me?
Each fat removal therapy has its own strengths and weaknesses, so which is the best option for you? As always, it depends on your goals. The location of your genetically decided fat stores will have a large role to play in which style of fat removal therapy will produce the best results. But having said that, it's important to note that you won't always have the final say on what lipo treatment you receive. The first step of any procedure is meeting with a qualified plastic surgeon to discuss your goals. It's your body, after all, and you don't want just anyone with a white coat shaping your physique. However, with the right goals in mind and a certified surgeon in your corner, your goal of a chiseled midsection is well within your reach.